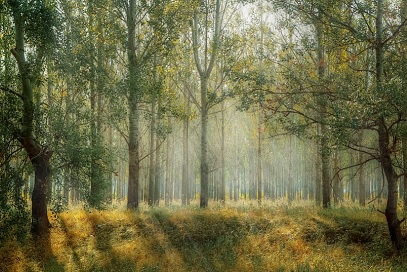 Today I will be discussing the best essential oils to use in your woody beard oil recipes, which are perfect for daily use and you certainly do not feel awkward using them at work.
One unique and interesting thing about DIY beard oil recipes is that you can be as creative as you like and use different essential oils in them for different aromas. The oils you utilize will evoke specific responses in those who use them and inhale their fragrance. I love woodsy smelling beard oil recipes as they smell, well, manly.
Final Aroma of Beard Oil Blends
In order to pick the right beard oil components, you need to first select the correct essential oils. For this, you need to cultivate your sense of smell. Now I know you might be saying that you are not an aromatherapist and that you do not have the time nor the inclination to deal with this stuff.
Thankfully I have done the homework for you and have come up with a compilation of woody and manly beard oil blends. This way, all you need to do is buy the oils I tell and you can get a great final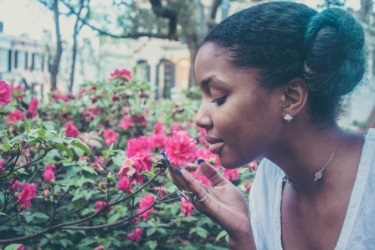 product. Apart from woodsy beard oils, you can also create oils with following final aromas:
Earthy
Spicy
Citrusy
Floral
Medicinal
Minty
Oriental
It is very important to analyze the aromatic property of each essential oil component you use so that it does not interfere with or contradict each other. This will be a great way of determining whether the final product is spicy, woody, minty etc.
Qualification of Oils
Expert aromatherapists will tell you the right combinations of oils and how well they blend with each other. Oriental and spicy oils go quite well together, but you have to take care that the final result is not overpowering. Floral oils go well with woodsy and citrusy oils and the final combination can be very relaxing.
You can also choose oils that combine to create an energizing effect; they can keep you up all night! Then there are blends that can relax, sedate and make you feel sleepy! So let us discuss a few rules for blending:
Rules for Blending
There are no specific rules for blending essential oils. However, some tips do come in handy for the purpose.
Always start with a few drops of each type of oil.
A small amount will help you prevent wastage. It will also help you determine whether you need to add more or less of an oil component. This, in turn, can help you figure out the final result.
Many people I know use pure essential oils; absolute oils or CO2 extracted oils. Do not go into too many details- these are just methods of extracting the volatile oils from plants. However, these methods definitely determine the oil's properties, quality and of course their price.
You need to also choose the right base or carrier oil to blend your woody beard oil recipes. Make sure you keep a list of what you used: the oil and its exact quantity. This way you can come back to them again and again.
Best Essential Oils With A Woody Aroma
Here is a handy list of best woody essential oils. I have chosen these for their earthy, mossy, musky, and dense smells. Woody essential oils are grounding and seductive-they are sensual and women love them.
Cedarwood Oil

Cedarwood oil is beneficial for mature, damaged, acne-prone and oily skin and hair. It stimulates the lymphatic system and helps reduce scars. It combines very well with Chamomile and Lavender essential oils.

Frankincense Oil

This is a spiritual, mood enhancing oil that is beneficial for dry, aging skin, scars, and wrinkles. It promotes healing and is anti-inflammatory, astringent and immune-stimulant. Frankincense combines well with Clary sage, Geranium, Lavender, and Myrrh.

 

Patchouli Oil

Patchouli beard oil recipe is recommended for all skin types and especially for fighting ringworm, dandruff, impetigo and other inflammatory skin and hair issues. It is anti-inflammatory, antimicrobial, astringent, and anti-allergenic. Patchouli combines well with Cedarwood, Cypress, Sandalwood and Geranium oils.

 

Sandalwood Oil

Sandalwood beard oil recipes can benefit men with dry, acne-prone, chapped and cracked skin. It has antiseptic, moisturizing and healing properties. Sandalwood combines well with Geranium, Lavender, Myrrh, Patchouli, and Geranium.

 
Other essential oils with woodsy aroma
Other noteworthy woodsy and manly oils to use in your recipes are Pine, Myrrh, Angelica, Elemi, Benzoin, Valerian and Vetiver.
Let us now discuss some easy manly and woody beard oil recipes.
DIY Manly Beard Oil Blends
Woody Beard Oil Recipe
1 tbsp Jojoba oil
2 tsp Argan oil
1 tsp sweet Almond oil
2 drops each Frankincense and Vetiver essential oils
4 drops Sandalwood essential oil
3 drops Cedarwood essential oil
2 drops Rosemary essential oil
In a 2 oz glass bottle with amber/dark color and dropper top, add the base oils –Jojoba, Argan and Sweet Almond- using a funnel. Swirl the oils to blend well. Next, add Frankincense and Vetiver oils-7 drops-using a dropper. Swirl again to mix. Now add the Sandalwood, Cedarwood and Rosemary oils. Mix the oils well. Top the bottle cap. Leave the bottle undisturbed for a few hours or overnight. This will allow the blend to synergize. To use, take a few drops of the blend in your palms and rub them together. Run the palms through the beard. Massage gently for a few minutes in a circular motion. This oil is light enough for daytime use.
Patchouli Beard Oil Recipe
7 ml Jojoba oil
18 ml raw hemp seed oil
2 ml each Sandalwood, Amber and Patchouli essential oils
Combine all the oils and mix well. This spicy woody blend is perfect for daytime use.
Try these woody manly blends and smell like the great outdoors! Let us know in comments below which blend is your favorite!