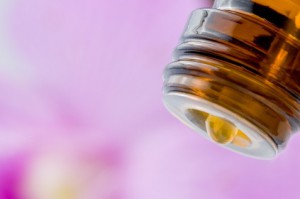 Shaving everyday is like rubbing sandpaper on your face and rubbing off all your natural oils and sebum. That is just one of many reasons why more and more men are opting to sport a beard these days. It typically takes 6 weeks for a beard to grow completely and in and that's when you might want to start using beard oils with quality ingredients.
Good beard oils ensure that there are no clogged pores and the right beard oil recipes penetrate deep into the skin to nourish the hair at its roots. Beards also tend to trap dried sebum and dirt which you could lead to skin problems like acne, itchiness and even stunted beard growth. A beard must therefore be trimmed and shaped from time to time and it is imperative to use beard oils to ward off inflammation, irritation and other post-shaving issues like redness and dryness.
A beard in a good condition looks charming, it shines with health, and grows fast. On the other hand, an unkempt beard might look patchy, scruffy and feels horrible to you (and your lady friend!).
This makes it very important to keep a beard conditioned and nourished and essential oils are best for this job. When diluted using the right medium, beard essential oils help your beard get all the right nourishment it requires to grow. Beard oils also make a good conditioner for a fully grown beard.
Typical Ingredients in Quality Beard Oils
Selecting a good quality beard oil is of utmost importance, as the ingredients that go in them can really make a lot of difference to how your beard appears. Quality beard oils contain gentle yet effective ingredients-mainly essential oils- which condition, soothe and moisturize the skin and hair. The components of beard oil must not aggravate the skin or cause any adverse reaction. Here are some essential oils and conditioning oils in beard oils:
Witch hazel
Lavender oil
Almond oil
Cedar wood oil
Rose water or rose essential oil
German calendula
Chamomile
Avocado oil
Thyme
Rosemary
Lemon essential oil
Coconut oil
Olive oil
Jojoba oil
Myrrh
Peppermint
Tea tree
Vetiver
Frankincense
Argan Oil
What Ingredients Are Best For Post Shaving Oils
Many men sport French beards or goatees which require special grooming. If you have one of these, you could use the following beard oil formula on your face after shaving to condition the beard and also soothe inflammation and irritation caused by your blade/razor:
Ingredients
2 teaspoon tincture of Myrrh
2 Tbsp rosewater or rose essential oil
10 drops of German Chamomile essential oil
5 drops of Lavender essential oil
2 drops of peppermint essential oil
1 drop of lemon essential oil
Method
Dilute all the oils first in tincture of Myrrh and add rosewater. Place the mixtures in an amber/dark color bottle. You can even use chamomile infused water for diluting the above recipe of DIY beard oil. Shake well after preparation and before each use. Splash it on the face after every shave and even massage the oil in the beard every day.
What is in Beard Oil? Ideal Formula
Base Ingredients of beard oil
Thyme linalol
Rosemary
Lemon
Cypress
Lavender
Beard conditioners
Avocado oil
Jojoba oil
Almond oil
Coconut oil
If you want to make your own beard oil recipe with above ingredients, use the following beard conditioning formula
10 drops each of Lemon and rosemary essential oils
5 drops each of Lavender and Thyme Linalol
Dilute above in 4 teaspoons of sweet almond oil and 2 teaspoons of Jojoba oil.
Use the conditioning oil when you are just starting to grow a beard. As soon as you decide to grow one, start applying the above beard oil conditioning formula. The formula is light enough to be completely absorbed by your skin. This way; you need not worry about an oily look. The lavender and lemony scent will also make you smell very pleasant.
If you do not like applying beard oil during the day time, you can simply massage the above beard conditioner at night before bed. Simply take a few drops of oil in the palm and rub together. Now massage your chin and cheeks with your palms in circular motion. You can gently wipe off the excess oil with a tissue.
If your beard is fully grown, use the above oil as a once-a-week or bi-weekly conditioning treatment. Apply it before bath time and wash off as usual with warm water. Do not use any special shampoo or soap for rinsing.
If you are buying commercially made beard oil, make sure you source it from a reputed vendor. Always perform a patch test to ensure you are not allergic to any ingredients in the oil.
Want to learn more? Find out where to get beard oils.