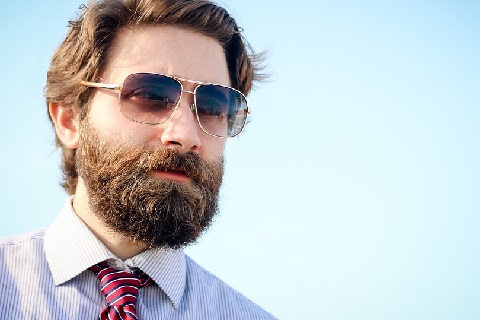 Having a patchy beard is no fun; it looks wispy and pathetic and many a man has to suffer snide remarks due to it. But before you decide to shave off your patchy beard completely, hang on! There are many techniques that can help make a beard look fuller.
If you have been dreaming of full beard on face naturally, there are many tips, tricks and remedies that can help you. And that is precisely the topic of this article. Read on for important information to help you make your beard look thicker.
How To Make A Beard Look Fuller & Thicker
1. Choose the right style
Whether you are just starting to grow a beard or already have a full one, if it is growing in patches; you need to trim and style it. Go for a French beard or a goatee; these styles allow you to keep a beard without having to deal with patches. Trim your beard from time to time. If needed, change the style every few weeks. Seek help of a stylist who can help you stay away from styles that make your beard look flat and wispy.
2. Have patience
Teenagers who first start growing their beards usually lose patience in the first few weeks. This is the time when the beard is at its worst. Naturally, you are bound to hear many snide remarks this time. Use humor to deflect these remarks; or it is best to ignore them. Remember: a full beard growth will not occur until you get in your twenties and thirties. So have patience and use the right tools, products and supplements that will support beard growth.
3. Use beard thickening products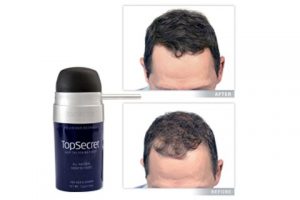 In case of older men, the best way to make a beard look thicker is to use thickening products like volumizing powders, beard thickener sprays, volumizing mousses and hair loss concealers. However, it is better to seek help of a stylist here as well. Mention your specific concerns about patchy beard and they will know just what to recommend. Another trick to make beard look fuller is to use hair color. Dyeing the beard with a multi facetted color can help reduce its patchy appearance. Choose a shade that flatters your skin tone. You can also consider adding highlights or go for bleaching your beard strands to make it look thicker.
4. Use beard thickening shampoos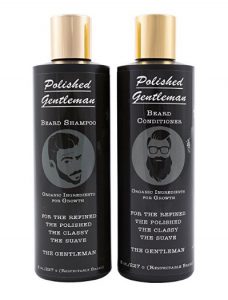 Many good quality beard thickening shampoos are available in the market. They work on the hair follicles to stimulate growth and also make the hair appear thicker. Always use good beard oil prior to shampooing since washing the beard frequently tends to strip the hair off its natural oils. Use a good volumizing conditioner post shampooing to add volume to the beard.
Some products tend to weigh down the hair, so avoid them. These include hydrating and moisturizing conditioners which give a flatter look to the hair. Wash the hair thoroughly so that there is no product buildup.
5. Apply beard oils regularly
Beard oils will not add volume to patchy beard, but they can prevent further hair loss and can also stimulate new hair growth. Go for oils containing essential oils like Rosemary, Chamomile, and Lavender etc which are known to fight inflammation and stimulate new hair growth. If you have specific hair and skin issues like ringworm, dandruff etc, use oils like Patchouli or Tea tree to treat them. With regular use, you will definitely see results. At the end of this guide, I have discussed a simple beard volumizing recipe which you can use to add volume to your beard.
6. Blow dry it right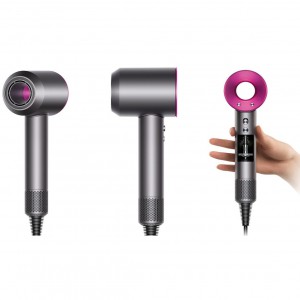 A good blow dry post shampooing is another simple trick to make your beard to look fuller. After your hair is 90% dry, use a hair dryer to dry the rest. This trick helps add volume. You can also use a diffuser to add more volume to beard. For longer beard, use a flat iron on the ends and turn them in ever so slightly for a fuller look.
7. Use natural remedies
Natural remedies like Aloe Vera help seal in moisture and add volume to the hair. Apply the gel 30 minutes prior to washing the beard. You can also take organic apple cider vinegar daily to balance ph and hormones. This will prevent hair loss caused due to excess DHT- a hormone responsible for weakening of hair follicles. Also oils like Vitamin E and castor oil can nurture and nourish the hair follicles and skin to prevent acne and hair loss.
8. Take supplements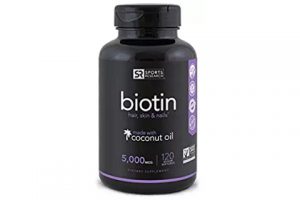 Nutritional deficiencies can cause beard hair loss and patchy beard. Eat a well balanced diet with proteins and take supplements containing Biotin which is known to curb hair fall.
9. Use beard extensions
This tip is for those desperate men who really want a long, strong and thick beard. Beard extensions are made using real donated beards which you can clip to your real beard. Extensions come in many natural shades so simply pick one that closely matches your hair. This beard thickening product can work for long as well as short beards. Note that beard extensions only add length to your beard. If patchy and thin beard is your concern, this method will not help you.
10. Go for beard transplant
For men who are not afraid to go to extremes, beard plugs and facial hair restoration treatments can help. Seek help of an experienced hair transplant specialist and get detail information about this surgery. A good surgeon might even guide you to using at-home beard thickening remedies before undergoing such drastic procedures.
Recipe to Prevent Patchy Beard
Use this recipe to prevent hair loss, dandruff, split ends and also add volume and body to flat and limp beards.
1 tbsp Aloe Vera gel
½ cup mashed Avocado
10 drops each Rosemary and Lavender essential oils
1 tsp Olive oil
Mix all the ingredients well to make a smooth paste. Apply the paste all over the beard. Let it remain on the beard for 30 minutes before washing off. Use this remedy once a week. Use a beer rinse after washing your beard. This remedy can add tons of volume to the beard.