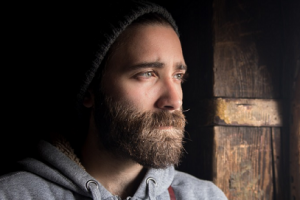 If you have a beard, it's good to know how to stop beard dandruff if it ever happens to you. Read this article to uncover several beard dandruff solutions including the use of beard dandruff products such as beard dandruff shampoo, beard oil, etc.
Dandruff on the scalp is a fairly common condition but did you know that men with facial hair also suffer from beard dandruff? Beard dandruff is an embarrassing condition that not only looks unsightly; it also prevents beard growth and results in hair loss.
The condition could happen to anyone but it is usually dependent on seasons, lifestyle habits, overall health, diet etc. While not a dangerous condition, beard dandruff can certainly affect one's self esteem and could even cause you to shave off the facial hair.
Before you take this drastic step, do consider following home remedies for dandruff in beard and eyebrows as well as factors that cause it.
Causes of Beard Dandruff?
Dandruff,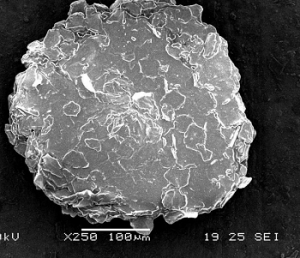 no matter where it occurs, is a result of overgrowth of tiny organisms (yeast) on the skin. These organisms are found on everybody's skin and hair, but in some people they seem to grow out of control, irritating the skin and scalp in the process. There are several reasons that contribute to overgrowth of yeast:
Hormones
Excess sebum production
Illness
Weak immune system
Infrequent washing of beard and use of inappropriate products
Allergies
Underlying medical issues like ringworm, seborrhoeic dermatitis etc
Symptoms
Dry skin
Flaking
Itching
Patches of hair loss
Bleeding
Beard Dandruff Treatment & Prevention
In most cases, beard dandruff and dry skin under the beard and moustache resolve on their own. Often, harsh weather may be responsible for these symptoms. For example, many men suffer from dandruff in winters but find that their condition improves as the weather turns warmer. However, if you have chronic beard dandruff, then you need to manage its symptoms with proper beard care products. Sometimes, you might have to use these beard dandruff products for weeks at a time for the condition to improve.
Use Mild Beard Dandruff Shampoo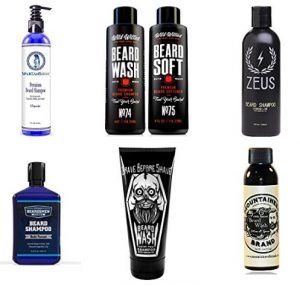 Daily shampooing of the beard using a mild, medicated anti-dandruff beard shampoo can reduce excess sebum production, oiliness and flaking.
Wet the beard thoroughly and apply the shampoo all over the beard. Work up a rich lather. Massage gently to loosen the flakes and dryness. Rinse thoroughly.
Do not use scalp anti-dandruff shampoos as they can be harsh on facial hair and skin. Scalp hair has a different ph compared to the ph of the facial hair. Therefore, scalp products can be harsh for beards and could aggravate the problem.
Use Medicated Anti-dandruff Lotions
While medicated beard products are available by prescription, there are also some lotions available over the counter as well. These typically contain anti-fungal agents like clotrimazole, ketoconazole etc. You can ask your pharmacist to guide you. Use the products as directed. Note that many of these products are hard on delicate beard hair and facial skin; so exercise caution and discontinue use if you experience redness, boils or other allergic reactions.
Use Beard Oils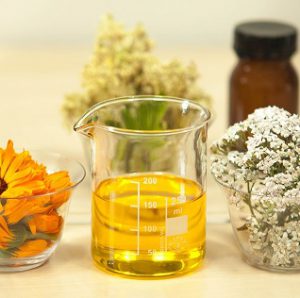 Beard oils are often a better solution compared to harsh medicated shampoos and lotions. They are formulated with essential oils and suitable carrier oils. Being very light, beard oils are absorbed easily by the skin where they penetrate into the hair follicle to reduce inflammation.
Beard oils are also non comedogenic meaning they won't give rise to acne or comedones. The medicated compounds in beard oil fight excess sebum production and dandruff leaving your beard in a much better condition. Beard oils condition the hair to prevent flyaway and frizzy hairs. They also restore natural lipid barriers of the hair and skin and protect the delicate hair from harsh weather elements. Beard dandruff coconut oil is also an effective leave-in deep conditioner to reduce flaking, itchiness etc.
Find dozens of beard oil recipes here.
If these remedies do not show results, you may have to seek help of a dermatologist for prescription shampoos or medicated lotions to treat the condition.
Steps for Self-Care
Shampoo your beard frequently, even daily, if you have recurring dandruff.
Always wash your beard after you have worked out.
Limit the use of gels and styling products.
Use a beard conditioner after shampooing. You can also use a leave in conditioner which acts as a moisturizer for facial hair and skin.
Avoid alcohol based cleansers, beard washes and toners as they dry the skin excessively.
Eat regular healthy meals and drink plenty of water. Limit intake of foods rich in salt, sugar, oil etc.
Curb your caffeine and alcohol intake.
Learn and practice stress control. Often, underlying stress is a common cause of dandruff and other skin and hair problems.
Top Beard Dandruff Products
Here are some products you can use for beard dandruff.
Lactic Acid Beard Cleanser or Lactic Acid Beard Wash
Lactic acid increases manageability of the beard. It nourishes the skin and soothes itch. There are many lactic acid beard washes available in the market. They regulate sebum production and counteract formation of dandruff.
Mister Beard Wash
Mister beard wash is a mild cleanser that leaves the beard feeling fresh, smooth and clean. It has botanical extracts that replenish moisture. Many reviewers have successfully used it for combating beard dandruff.
Beard Oil for Dandruff in Beard and Eyebrows
There are many essential oils for treating dandruff and some of the best ones are Tea Tree Oil, Thyme Oil, Lavender Oil and Peppermint Oil. Here is a simple dandruff beard oil recipe which you can make in your home. Buy pure essential oils only for this recipe.
1 tbsp organic coconut oil (melted)
3 drops Tea tree essential oil
2 drops each Lavender and Thyme essential oil
Mix the oils well and store them in a dark glass bottle with dropper cap. To use, take a little bit in your palms and rub them together. Apply the oil all over the beard. Massage well for 10 minutes in gentle circular motion. Leave on overnight and then wash off with a mild beard shampoo the next morning.
I hope you found these suggestions helpful. If you have your own beard dandruff remedies, please share them in the comments below for all use.