On this website, you will find plenty of awesome recipes on how to make your own beard oil. But what are you going to store it in? The point of making a homemade beard oil is to use things that you have at home. Luckily, you don't need any special equipment to store your homemade beard oil. There are plenty of common place, every day things you can use as your beard oil bottles. I'm going to show you 5 items you probably have lying around that house which you can use to store your homemade beard oil in.
If you've even bought a beard oil from a store or online, this is the type of bottle you probably received: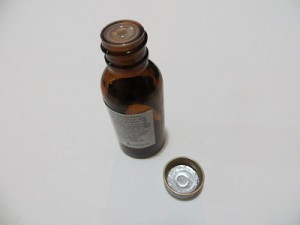 These bottles are typically dark to prevent excess light from spoiling the oil inside, they have a twist off cap, and a slow drip tip to prevent the oil from pouring out. Most of us don't have a lot of these at our disposal. Here's what you can use if you're not sure where to get beard oil bottles:
1. Contact Lens Solution Bottle
The bottle in the pictures above is a sample size bottle. I don't recommend using the regular size, as they are rather big and your beard oil will most likely go bad before you have a chance to use it all. The cap of these bottles can be removed. This allows you to easily fill the bottle with your homemade beard oil. Once the cap it back on, it has a pop off cap that only lets through a small amount of liquid through at a time. This is perfect for beard oil.
2. Hair Product Container
This kind of container is not ideal (in fact it would be horrible) for liquid beard oils, but it is perfect for products that are solid at room temperature such as beard oils made from virgin coconut oil, as well as for mustache waxes. Virgin coconut oil is solid at room temperature and melts within seconds once it comes in contact with your hands. For more information on how to make a beard oil from virgin coconut oil, check out this step by step guide. Mustache waxes are usually made from a combination of oils and waxes, also making it a solid
3. Dropper Bottles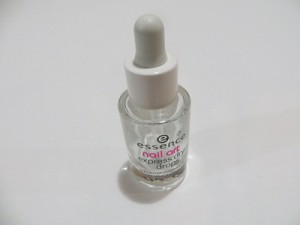 This is a dropper bottle for some type of nail product. I found this on sale at the pharmacy for $1.00 so I picked up a few just for the bottles. I'm not sure what was inside there originally, I just discarded the contents, cleaned it out and filled it up with my own homemade beard oil. The dropper works perfectly for liquid beard oils and really helps to control the amount that comes out. You don't have to furiously shake the bottle up and down to get a drop out like you do those bottle with the slow drip tips.
4. & 5. Hotel Travel Size Samples
These are the sample shampoo and body wash bottles that you get when you stay at hotels. Yes I'm cheap, I take them home with me. These are the perfect size for beard oils and they have seal-able caps. You may need to use a small funnel to fill these with your homemade beard oil because the openings are fairly small. If you don't have a funnel small enough, just improvise and make one out of aluminum foil.
I'm sure there are plenty more things around the house you can use to store your homemade beard oil if you don't have any of the above. But If you're not into the whole DIY thing, I would recommend picking up some 1-2 Oz amber dropper bottles.
These beard oil bottles are not very expensive and you can re-use for them essentially for a life time. I personally find them much more convenient then the slow drip bottles that you have to shake like a old school ketchup bottle to get your beard oil out.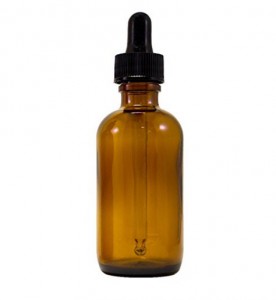 ==> Click here to get your beard oil dropper bottles <==
I hope this has been helpful. Remember to check out my 17 Beard Oil Recipes You Can Make At Home for ideas on how to craft your very own homemade beard oil.
Cheers,
Jason