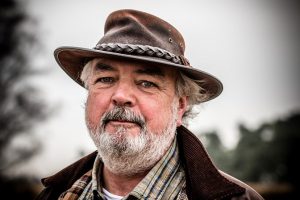 If you are reading these lines chances are you are worrying about gray hair in your beard. Perhaps you are young and embarrassed about looking older or you simply want to look younger for a longer time. In either case, you are in the right place. This article will help you select natural gray beard coloring products that can make your beard look sleeker and younger.
Before we discuss the best beard coloring products, we will discuss the reasons for premature graying of beard hair in the first place.
Causes and Solutions for Premature Graying of Beard Hair
Many factors contribute to premature graying of hair: genetics, improper diet and lack of grooming are the primary ones. You cannot do much about your genes and if your father experienced premature grays in his scalp or beard; chances are you will too. You can definitely use the natural beard coloring products I have described below to overcome this issue.
Secondly, you must eat a healthy diet of fresh fruits, vegetables and lean meat. Do take a vitamin, mineral and protein supplement as these are important nutrients for healthy hair. Doing so will help you avoid premature graying of beard and scalp hairs and also strengthen the hair follicles to prevent breakage and hair fall.
Thirdly, you must use beard oils and beard shampoos regularly to groom your facial hair. I have listed many beard oil recipes on this website, so make use of these resources and strengthen and protect your beard against environmental damage.
Best Natural Beard Coloring Products
Henna
Henna (also called Cassia obovata or senna) is one of the best known natural hair coloring products and you can easily use it to color your beard as well. It imparts a reddish orange hue to hair, so if you are not too fond of that, you might want to consider other best beard coloring products described here. Henna powder is readily available in the market. To use henna, follow these steps given below:
Soak the henna in a cast iron bowl, overnight.
Add a little water, yogurt and olive oil to the henna powder to make a thick paste.
Next, leave it overnight so the natural dyes of henna are released.
The next morning, your henna is ready for use. You can apply it on your beard and scalp hair.
Let the paste dry naturally, then wash off after 4-5 hours depending on how dark you want your beard color to be.
You can also add strongly brewed coffee decoction to the henna paste for a luxurious brown color.
You can also add a few drops of your favorite beard oil to the henna to impart a nice fragrance to your hair. This tip will help keep your hair from drying up too much – a common occurrence when henna is used as hair colorant.
Here is an alternate method of using henna for gray beard coloring:
Indigo
Indigo imparts a rich black color to beard hair and is one of the best natural gray beard coloring products available in the market. You can also combine henna and indigo powders to color your beard.
Indigo beard color is particularly suitable for men from African and Asian regions but not for those having fair skin and orange or blonde hair.
Mix pure indigo with pure henna powder to impart a luxurious dark brown or rich black color to your beard depending on your starting color.
You must leave on the activated henna indigo hair dye mixture for 30 minutes to one hour depending on the shade you desire. Wash off afterwards, with a mild beard shampoo. Also use a conditioner since henna and indigo can dry your hair shaft making it frizzy.
Morgan's Pomade
This product has received mixed reviews but many men believe it is the best natural product for coloring beards. It does not actually color the hair; rather it conditions it to mute the grays.
Apply consistently on your beard for at least 2-3 weeks to see results.
Do not use it near the eyes and avoid contact with moustache (and your mouth). Ingredients include: paraffin, simethicone and lot of other natural and artificial ingredients.
Best Beard Coloring Products (Not Natural)
You can also go in for other gray beard coloring products containing inorganic ingredients. Many top companies have come up with remarkable products and here are the best ones:
Just For Men

This is a popular in-shower beard coloring product which offers natural coverage. The gentle ingredients are specially formulated for facial hair and you can get it in a wide range of colors. Just for Men™ is a long lasting formula which can give you freedom from gray beard hair for a long time to come.

Touch Of Gray

This is another wonderful beard coloring product that covers gray hair in beards subtly. It has gentle ingredients devoid of peroxide and ammonia. You can control the application with its special applicator brush that is designed for facial hair only.

 

Godefroy Barber's Choice

This beard and moustache color lasts for nearly 6 weeks! It comes in pre-measured capsules that are perfect for coloring short facial hair, goatees, sideburns and moustaches. These unique, easy to use color capsules are made with microscopic color pigments which give wonderful results.

 

Grecian 2000

This product claims to restore natural hair color thanks to its melanin content. Melanin diminishes with age which is why our hair starts graying. Grecian 2000 bonds with the natural protein in hair making it darker.

Grecian 2000 lotion helps you avoid messy mixing and waiting involved when you use other gray beard coloring product products described above. The results are also immediate.

 
Best Oils And Essential Oils To Darken Gray Beards
Apart from the gray beard coloring products mentioned above, you can also use oils and essential oils regularly to restore your natural beard color. The best oils for coloring gray beards naturally are: Castor Oil, Rosemary oil and Sesame oil. Mix them up into a beard balm or beard conditioning oil recipe and use daily. Castor and sesame oils are very thick and viscous-so use this formula at night and wash off in the morning to avoid a greasy look.
Have you tried any of the gray beard coloring products above? Let me know your thoughts by commenting below!