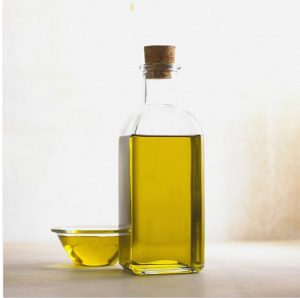 Today I am going to share a very easy beard oil recipe with you.
Men with facial hair can no longer afford to neglect their beards and moustaches anymore than they can afford to neglect their careers. Practicing good hygiene and adopting a sensible beard grooming routine enhances a man's masculinity and appeal rather than diminishing them. The drying effects of the environment on the beard are especially important to handle early on.
This is where an easy beard oil recipe can help. All it takes it a little extra time daily to use beard oil on your hair and skin. Doing so helps condition the beard, reduces fly-away and stray frizzy hairs and also softens the skin by combating the drying effects of the environment.
Before we go on to my (6 ingredient) super easy beard oil recipe, let me list the benefits of beard oils. If you're already familiar with beard oils, you can skip to the bottom for the recipe.
Why Use Beard Oils Daily?
Beard oils are made using essential oils. Essential oils are derived from plants and they contain hundreds, if not thousands of their medicinal, curative and healing properties.
Many essential oils are anti-inflammatory, analgesic, antibacterial, antifungal, cicatrizing and moisturizing.
Used daily, these beard oils make your beard smell great while keeping your hair and skin healthy. Your beard hair needs a daily surge of moisture which is stripped away by the sun, wind, pollution and toxins in the air. Beard oils give them this surge of moisture and helps keep your beard hair soft, shiny and more manageable.
Here are the advantages of using beard oils:
Fight hair loss – Beard oils containing essential oils like rosemary, lavender, tea tree, cedarwood, cypress, ylang ylang and thyme linalool etc are proven to combat hair fall. These oils work on the hair follicles and replenish the lost nutrients. Many essential oils are also known to block DHT –Dihydrotestosterone which is responsible for hair loss on the scalp and the beard.
Fight dandruff – Oils like tea tree, rosemary, chamomile, peppermint and lavender are antifungal and they help fight dandruff.
Relaxing aroma – The scent of your easy beard oil recipe will linger on you all day and who doesn't like a man that smells great? Myrrh, rosemary, rose, frankincense and lavender essential oils are very popular for their scent. You can use these oils in your easy beard oil recipe blends to smell great all day.
Continuous hydration for dry hair and skin – Many essential oils regulate the flow of sebaceous oil glands and safeguard your beard hair and facial skin against harsh effects of the elements. These oils also retract dead skin cells and unblock the clogged pores allowing the oil to flow freely from the sebaceous glands.
Cut excess grease – Citrusy essential oils like Lemon, Lime or Bergamot cut the excess grease and clean off greasy hair leaving behind a fresh scent.
Condition the beard – The easy beard oil recipe restores the shine to your facial hair. Not only does the blend described below treat dandruff; it will also make your beard softer, shinier and healthier. The oils in the recipe retain moisture, soften the hair texture and make sparse beards look thicker. Regular use of my easy beard oil recipe will reduce hair breakage and hair fall.
Safeguard your beard from effects of stress – Essential oils in beard oil recipes work synergistically to provide a soothing and calming effect on your nerves. By reducing stress and anxiety these oils can supplement other forms of therapy as they protect your hair and skin and speed up the healing process.
How To Choose The Ingredients For Your Beard Oil Recipes
When you first start making beard oil recipes at home, the question foremost on your mind would be: which essential oils and carrier oils should I use. I will narrow this down for you by listing the best carrier oils according to hair type and specific hair/skin conditions. Then, I will list which essential oils you can use as well.
For normal skin and hair – Use Jojoba, Argan, Apricot kernel, Sweet Almond and Castor oil.
For dry skin and hair – Use Coconut, Olive, Hemp seed, Castor or Jojoba oil.
For oily skin and hair -Use either Jojoba or Grapeseed oils as they are very light and won't make your hair greasier than it is.
For all hair types – Clary sage and Lavender
Dandruff/Ringworm/Tinea infections – Eucalyptus, Tea tree, Lavender, Rosemary, Ylang Ylang
Oily hair – Clary Sage, Lavender, Lemon, Tea Tree, Rosemary, Cedarwood, Cypress
Dry hair – Peppermint, Lavender, Tea Tree, Lemon an Clary Sage
For Hair Loss – Lavender, Ylang Ylang, Peppermint, Rosemary, Thyme, Roman Chamomile, Cypress, Birch, Yarrow, Palma Rosa, Sage, Calendula.
How To Make Easy Beard Oil Recipe
This is one of my favorite beard oil recipes and it is super easy. I have used just 6 ingredients in it. I will explain the specific properties of why I have chosen these oil later in this guide.
Easy Beard Oil Recipe
10 drops Rosemary essential oil
10 drops Lemon essential oil
5 drops Lavender essential oil
5 drops Thyme Linalool
Dilute the essential oils in 4 teaspoons of Almond oil and 2 teaspoons of Jojoba oil. Use this beard conditioning formula daily after shampooing your beard.
Rosemary essential oil – fights dandruff and hair fall. It also stimulates hair growth. The aroma of Rosemary also alleviates depression, fatigue and stress.
Lavender essential oil -Smells amazing and also moisturizes dry hair. It is calming and stress-relieving oil which can fight acne.
Lemon essential oil – Refreshing and invigorating, Lemon oil stimulates hair growth and balances sebum production.
Thyme Linalool -Thyme Linalool fights fungus, dandruff and controls excess oil. It is also ideal for hair loss.
Conclusion
As can be seen, it is very easy to make beard oil at home. Remember: source your essential oils from the best sources available out there. This way, you will be guaranteed to get the results you want. Use beard oil daily for conditioning your beard. You can leave it in overnight and wash off the next morning. With regular use, you will definitely notice positive changes in your beard.