What Do Beard Oils Do?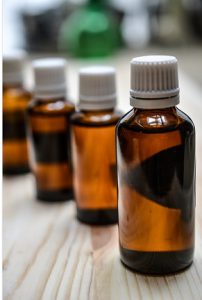 The desire to look good is a human weakness which is as old as the origin of humanity itself. Cosmetic substances help increase that beauty and attractiveness of a person. And it is not just women; even men are getting conscious about how they look. And rightly so!
Beard oils are an essential part of men's grooming routine, especially for the macho men having beards and moustaches. (Not saying that men without facial hair are any less macho!)
Beard oils contain essential oils which have been used since times immemorial for their medicinal and beautification effects. Even the early Romans and Greeks were known to use essential oils as a tonic for their hair and skin. So, in this guide, I will be talking about what beard oils do for your beard hair and skin.
What Makes Beard Oils So Effective For Grooming Beards?
Plants are nature's most fascinating life forms. Beard oils contain essential oils that are derived from plants. These oils are highly fragrant and have chemical constituents that protect the plants from predators and diseases. Thus, used regularly, these beard oils help promote health, well-being and cell regeneration giving you a softer, shinier and more luxurious beard.
Here are the specific properties of beard oils:
Anti-inflammatory
Beard oils that contain Chamomile, Basil, Birch, Lavender, Cypress, Peppermint, Spearmint, Spruce, Ravensara, Helichrysum, Geranium and/or Frankincense are anti-inflammatory in nature. They are calming oils that support hair growth, prevent acne, boost circulation and fight skin blemishes. Used regularly, these beard oils nourish your hair and skin keeping your beard in mint condition.
Anti-acne
Men prone to acne must look for beard oils containing Cajeput, Grapefruit, Geranium, Tea tree, Lemongrass, Niaouli, Rosewood or Rose essential oils. These oils fight the acne causing bacteria thanks to their antimicrobial properties.
Anti-allergenic
If you are prone to allergies like pollen, dander, dust and mold etc, look for beard oils containing Roman Chamomile, Eucalyptus, Lavender, Melissa, Niaouli and Patchouli. These oils have a lingering scent that can clear nasal congestion, ward off headaches and also strengthen the immune system. Besides these healing properties, these essential oils also do wonders for your beard health.
Antiseptic
Almost all essential oils are antiseptic to one extent or another. If you have cuts or scrapes, use beard oils containing essential oils like Sandalwood, Lavender, Sage, peppermint, Lemongrass, Myrrh, Marjoram, Thyme, Tea tree, Clove, Cinnamon etc.
Anxiety
Men prone to anxiety can go for beard oils containing calming essential oils like Lavender, Chamomile, Frankincense, Patchouli, Lime, Rose, Spruce, tangerine, and Ylang Ylang. Apart from applying these oils to your beard, use them for a full body massage (diluted using carrier oils of course) and also apply the oils to your pulse points.
Aphrodisiac/Libido enhancing
Many essential oils are aphrodisiacal in nature. If you need help in that department, then go for beard oils containing Sandalwood, Jasmine, Neroli, Rose or Ylang Ylang. You can easily make your own beard oil recipes with these oils.
Be careful though: these oils have a strong aroma which may not be suitable for daytime use. It may be better to use these on your beard at nighttime to condition and moisturize the beard.
Antifungal/Ringworm
Ringworm of the beard is no fun. It just does not go away easily and often the infection keeps recurring. By using antifungal beard oils, you can curb the fungal infection and prevent the lesions from spreading.
Use beard oils containing following essential oils known for their anti-fungal properties: Tea tree, Manuka, Myrrh, Patchouli, Lavender, Rosemary, etc.
Anti-dandruff
If you tend to suffer from dandruff and flaking, you must use a good beard shampoo and follow up with a good beard oil or a beard conditioner that consists of anti-fungal essential oils.
The best essential oils for dandruff are: Tea tree, Lavender, Peppermint, Sage, Thyme and Rosemary. Massage the oils into your beard (mix them up with a carrier oil like Coconut/Jojoba/Olive oil) and leave it on overnight. Wash the beard the next morning.
You can also add any of these oils to your beard shampoo and wash your beard 2-3 times a week with it.
Deodorant
Men prone to sweating must use a beard oil as it keeps their beard smelling great all day long. The best essential oils for their refreshing aroma for beard are: Cedarwood, Sandalwood, Cypress, and Lavender.
Eczema
Eczema prone skin leads to constant itchiness and it can also affect the health of your beard hair. Use beard oils containing essential oils like Juniper berry, Lavender, Myrrh, and Patchouli. These oils calm the skin, heal the inflammation and prevent itchiness.
For Hair Color
If you are wondering what beard oils do for your beard, the answer may surprise you: beard oils can also restore your original beard hair color. Use Roman Chamomile based beard oils for blonde beards and Rosemary for brunettes. You can also add these essential oils to your beard shampoos and conditioners. If you love making beard oil recipes at home, add these oils to your formulations.
Hair Loss
Sparse beards with bald patches can look unsightly. If you are losing a lot of beard hair, start using beard oils with the following essential oils: Lavender, Rosemary, and Chamomile.
You can add a couple of drops of these essential oils to your beard shampoos and conditioners. Alternatively, simply mix them up with your favourite carrier oil (Jojoba, Sweet Almond or Coconut) and massage them daily into the beard. With regular use, you will notice an improvement in the beard's health.
Coconut oil has been shown to be particularly helpful for this condition. Learn more about how to use coconut oil to combat hair loss in this article by Hair Loss Revolution, which includes recipes for a great DIY shampoo and a coconut hot oil treatment.
Rashes, Scabies, Lice etc
Carrot seed, Lavender, Rosewood, Myrrh, Patchouli, Howood etc work fantastically against rashes, and you can use Tea tree, Manuka or Rosemary essential oil based beard oils for lice, scabies etc.
Conclusion
I think that should answer the question: "what do beard oils do?" Beard oils help protect your facial hair and skin from sunburn, rashes, acne and dandruff. They also nourish the hair and stimulate hair growth. Many beard oils are antifungal, antibacterial, antiseptic and anti-inflammatory. They keep your beard hair soft and silky while preventing premature grays. The best part is: beard oils do not have any adverse effects so you can use them daily as a part of your beard grooming routine.